How Isimi's City of Tomorrow Will Foster Wellness and Sustainable Living.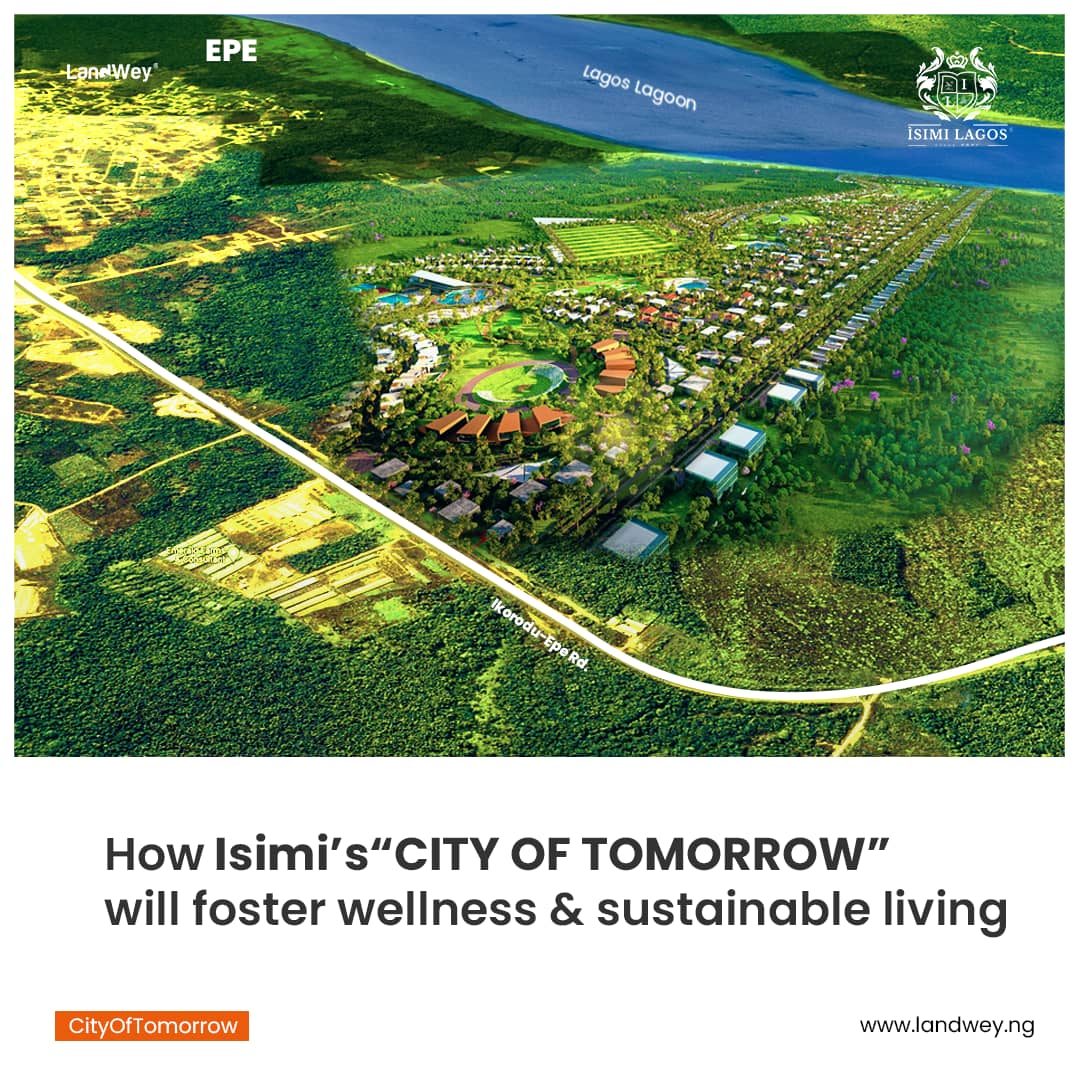 What better place to enjoy nature's true rest other than in a city that literally means REST? Ismi gives you true rest and leisure in the finest way that nature has to offer. It fosters wellness, connectivity, and sustainable living. If you've ever thought of having to vacay outside the country just to rest or leisure, ISIMI will give you so many reasons to have a rethink, because this city will provide you with all that you need to truly relax, vacay and feel safe. Here is how ISIMI'S "City of tomorrow" will foster wellness and sustainable living:
FARM TO TABLE: all the foods consumed in the city will be provided by the city itself, planted and harvested for consumption in the many farms that exists in ISIMI. As residents you can have your own farms next to your home and get to enjoy the goodies of nature right at your doorstep.
PROXIMITY TO NATURE: the constant theme in ISIMI is nature, a city where you are blessed daily with the amazing sight of flora and fauna, you are constantly changing surrounded by the lush greens of nature that  leaves you with that paradisical feeling. And oh! Lets not forget the beautiful lakes and rivers that you get to wake up to each day in ISIMI, utopia is the word, because you will be close to perfect living right here in this city.
TREE FARM: another way which ISIMI fosters wellness and sustainable living is through their tree farm initiative. An initiative that was set up to preserve Android y sustain trees of various kinds, and especially endangered tree species. Imagine the beauty you will behold at ISIMI'S tree farm when you catch sight of tree varieties you didn't even know existed.
ECO FRIENDLY TRANSPORTATION SYSTEM: reducing air pollution in order to prolong the lifespan of its citizens is one of ISIMI'S main focus. Air pollution has constantly contributed to failing health of people on a large scale, and to completely null this effect on ISIMI'S residents, the transport system in ISIMI only accommodates electric cars which do not emit harmful gases. The city also encourages lots of cycling, hiking, and horse riding. The city of tomorrow is big on ecofriendly commuting.
CITY WITHIN A CITY CONCEPT: the fact ISIMI is a city within a city shows that it is more than able to provide it's residents with everything they could possibly need without having to go outside the city. There's going to be state of the art infrastructures like hotels, schools, golf course, amphitheater, marina, restaurants, promenades, etc. Basically, everything you need to have a normal, restful and sustainable living is provided for right here in the city. If there is any city that is self-sustaining, it is ISIMI'S city of tomorrow.