LandWey's Open House Weekend is here!!!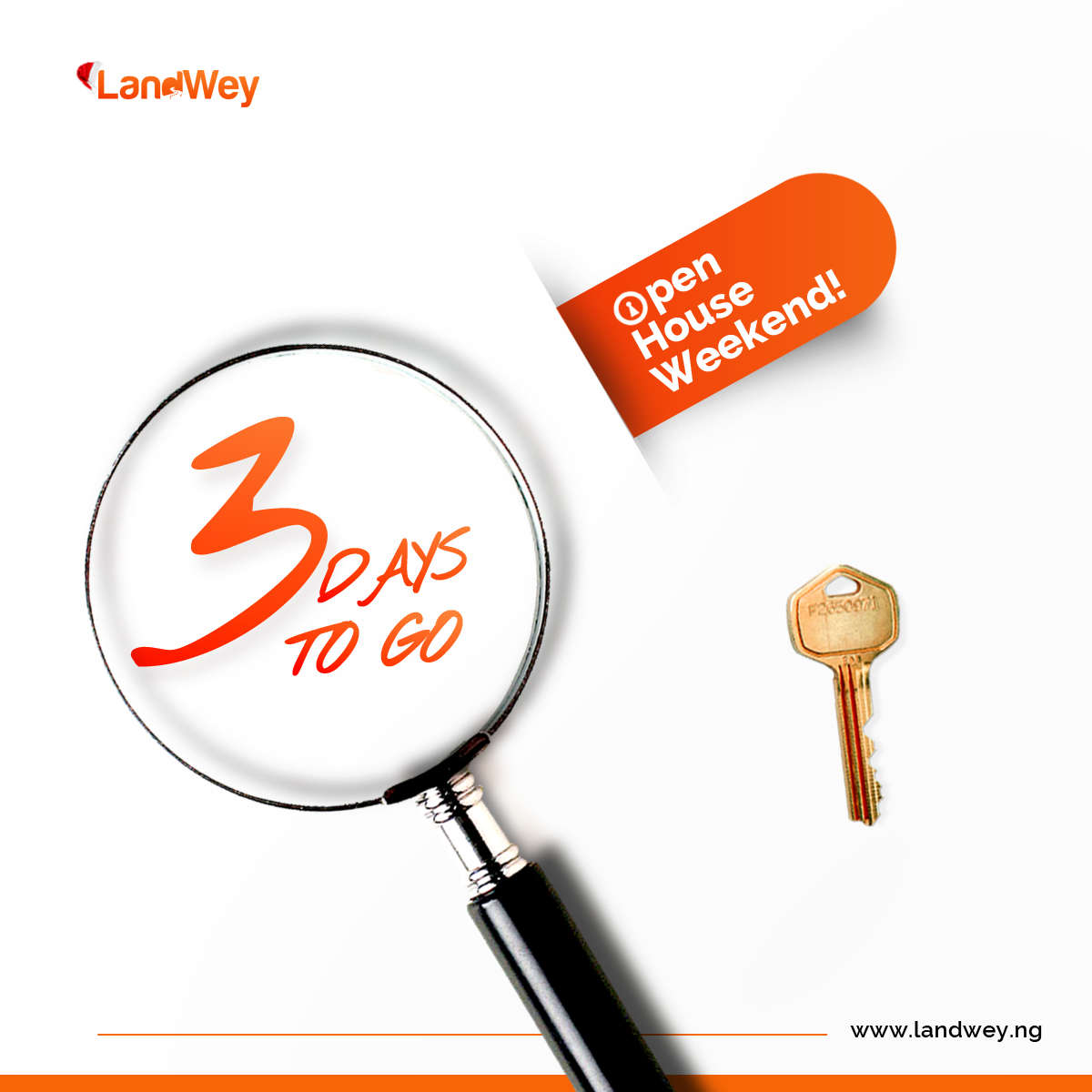 To be honest, it gets tiring and exhaustive doling out cash on an annual basis to your landlord, continuously increasing his financial capacity, when that could well be you!
In light of this, Landwey is set to host its 2nd Open House Weekend live in the city of Lagos!
This will be a phenomenal 3-day event packed with all of the goodness that real estate brings.
First Friday the 13th of December will be an evening of real estate expert talk, networking and then some boogeying. The Open House Real Estate Night night will be a spicy evening for young professionals and savvy industry hitters to experience the finest of music, tastiest wine, and a leisurely way to relax and network on a Friday night instead of getting jammed up in traffic
Saturday is Open House Weekend day proper! There will be live exhibitions, and you also get a chance to see on display all of the home and land packages that you can start your real estate investment with for just one million naira for starters.
And on Sunday, the Grand Finale. The LandWey at 3 orange dinner and awards will be 'litttttt'. This most seasoned Dinner/ Awards will be a night to reflect, take stock, 'partayyyyy', reward excellence, hard work and celebrate the people who make the LandWey vision excel.
Phew! 3 days of unstoppable, packed real estate bliss.
If you've ever had to doubt a reason to invest in real estate, if you're nursing thoughts of investing in real estate, but are unsure of how to proceed securely, make your way down to the LandWey Open House Weekend 2019. Register now at www.landwey.ng/ohm