HOW TO SET UP YOUR NEW HOME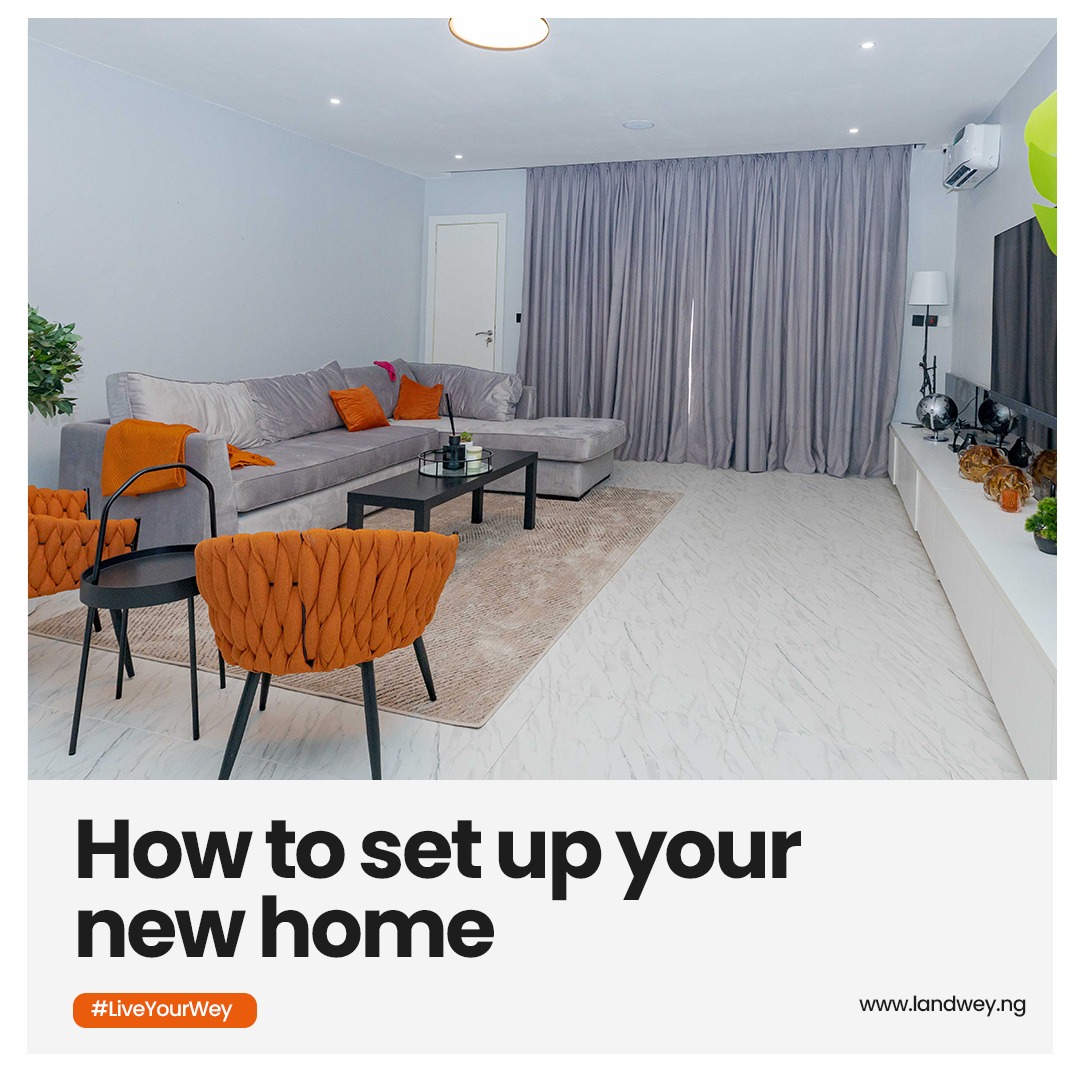 Moving into a new home can be both exciting and tasking. Exciting because you finally have the opportunity to explore your beautiful new home, get to meet new neighbors, upgrade on some items that weren't in your old home and many more. But it can be so tasking if you don't have the right planning for your new home, because you may just get everything jumbled up haphazardly that you begin to ask where you went wrong. It starts from the plan. You need to have a good plan to help set up your new home and that takes us straight to the first thing you should do.
Prepare a checklist- having a checklist is very important. It is like preparing a grocery shopping list of things to buy before going to the market.
You'll discover that it will be easier and faster to purchase your groceries when you already have a list of things to buy. Same thing goes for your home. You need to carefully plan how you will go ahead with the setting up process and how much time will be consumed. You need to make a list for every small thing as this will help you when you start doing your home interiors.
Choose your colours according to your clime- the colours we choose for our interiors plays a very big role in keeping us either warm or cold.
If you live in a relatively cold clime you might want to choose warmer colours for your home interiors in order to stay warm even during extreme cold. If you live in a relatively hot clime, you need to choose cool colours for your home interiors, this will help you feel cool even when the weather out there is blazing hot. Cool colours are colours within the blue green and purple family. Warm colors are colours within the red, orange and yellow family.
Select furniture's that matches your home style – when it comes to furniture you need to be very precise and intentional.
When people walk into your home one of the things that catches their attention is your furniture. Decide if you'll go with wooden themed furniture in your home or leather themed, or fabric themed. Whatever you decide just make sure there is unison.
Get adequate lighting – the beauty of your home is further illuminated by lights, make it a priority
Get enough spot lights, pendant drop lights, rope lights and chandeliers if possible. adequate lighting brings out the beauty of your home. If lights are placed in the correct spots, they will surely enhance the interiors if your home. So, if you're setting up your new home add this to your checklist.
Include DIY decorations in your home- there are lots of DIY decoration tutorials online, learn the ones that are peculiar to your taste and add them to your home décor.
Your home is a reflection of your personality and lifestyle, so be creative in decorating your home. You can do this by repurposing old items in the home, use them to create new ones. You can create hand made art and place them on your walls, or turn old bottles into lamps. If you have kids, you can decorate a corner with your kids' handmade art works, just get creative.
These are a few ways you could set up your new home. To check out some home decor designs click https://landwey.ng/virtual-inspection for a virtual tour.