Vision 2020: What's the Wey Forward? Set the Tone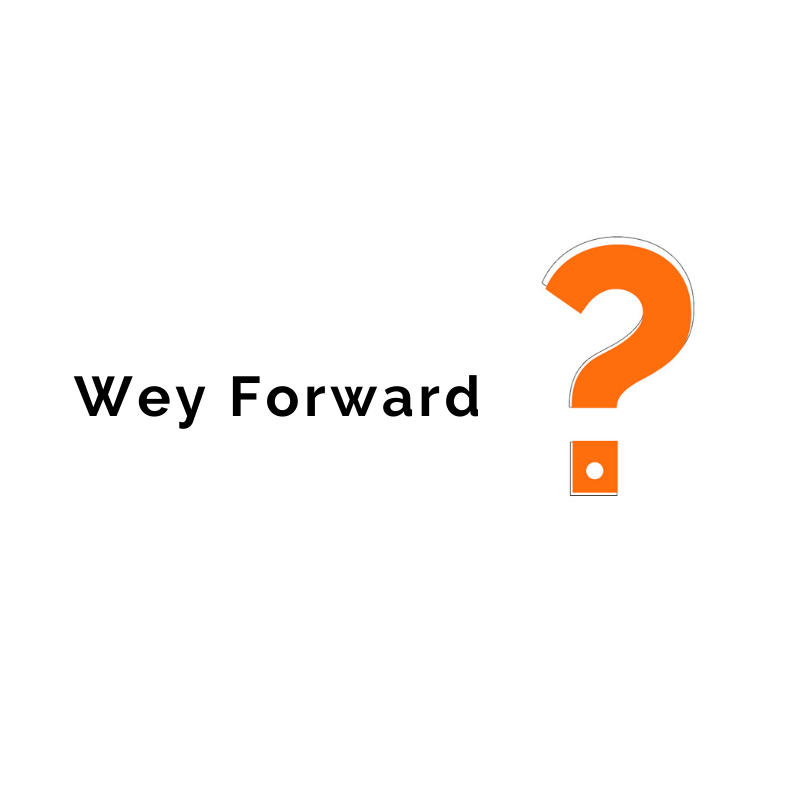 Vision 2020: Was your December Detty enough?
Hopefully, the buzz of the new year bliss has died down by now. You've gained a few (or many) pounds even though you said you were consciously watching your weight🤐, you've splurged a huge fraction of your funds on Detty December, even though you should know better, and it's not just about the yearly phobia of January being 90 days. Now, reality has set in. Or conversely, you were like me, hoarding and clinging on to every penny all through December's festivities, and now, you've got quite some cash and you're ready to hit the year on a high note.
Regardless of what category you fall into, come as you are, we welcome you. "Get in hia" (In Nedu's voice).
Vision 2020; Let us share with you 3 things you should do right now, to set the right tone for your finances this 2020, and have a Clean January killing your investments:
Go figure: We take it that by now, by default, you've come to realize the intrinsic, non-negotiable value of investing in real estate. However, a big question is why? What's your big compelling reason for investing? This will definitely influence your next set of/upcoming decisions. Investing in real estate is a fantastic idea which can help you build wealth. But before you start, you should decide on why exactly you want to invest. For instance, are you looking for a source of income to supplement your current job? In that case, an investment property type that allows for passive income would be the way to go. Are you planning to secure your long-term goals and develop a retirement fund towards your later years? Then maybe a long-term buy and hold strategy would work best for you. Or are you looking to take on investment as a full-time job to make maximum returns? In any and all cases, knowing why you want to invest will help inform your course of action.
Overhaul your financial mindset: sometimes, it's within plain sight to see that the greatest hurdle standing between us and any of profitable investments we should be making is our money culture, our attitude to and with finances. With an airtight, rock solid and stringent money savings and spending plan, you'd be shocked as to how much you can accomplish investment wise. But there has to be an unquenchable drive to take stock, to be honest with how much of our spending is flippant, what areas we can downsize on, and how to effectively live within one's means while curating and intentionally being in control of where your money is headed. So, get your financial books together, and a great amount of discipline will be required to see all the aforementioned through to the end of the year and one's life course.
School yourself: Real estate investing doesn't need a specialized degree or a license; just a drive and knack for investment and smart decision-making. Online resources are the new real estate investing 101 for beginners, as you can learn pretty much everything you need to know. Get yourself familiarized with the industry, its terminology, and what other investors have to say about real estate investing for beginners. However, there's no cutting corners around educating oneself extensively especially if you're an investor in real estate, it's a building block to success as an investor. We learn, we take action, we make mistakes and we adjust accordingly.
There's a vast array of resources and tools open to you such as:
• Books on real estate written by experienced investors.
• Online seminars through blogs, videos and podcasts that are free and on-demand.
• Newsletters are a great way to stay abreast of the latest real estate news.
• In-person training sessions led by a motivating and experienced instructor.
• Mentors who can provide one-on-one advice and help you avoid mistakes that even experienced real estate investors can make.
• Investment clubs. By the way have you heard of CrowdOwnership? = It's a platform geared towards providing investors access to wealth by bringing a carefully curated crowd mix of investment savvy folks, and affording them a myriad of real estate investment options.
If last year, it was said that you should
"hustle oh, make your landlord no see you dey call you my old time customer",
this year we're saying:
"Quantum hustle oh, make your children no go dey claim another person papa".
Vision 2020.